Tour Our Venue
Grand Ballroom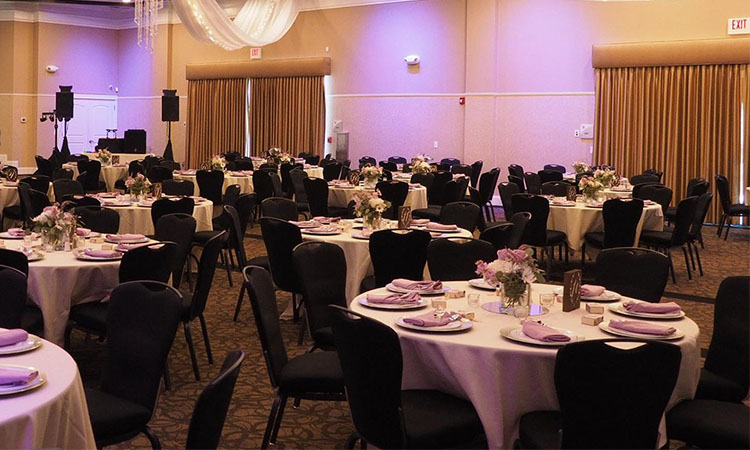 The Grand Ballroom is the main hall of our 26,000 square foot Center. Featuring gorgeous ceiling draping, chandelier, mounted projectors and drop down screens, the Ballroom is the perfect space for up to 300 guests. Receptions, corporate meetings, and tradeshows all fit perfectly within this 3,996 square foot room. It can also be divided into two salons for smaller events.
Gallery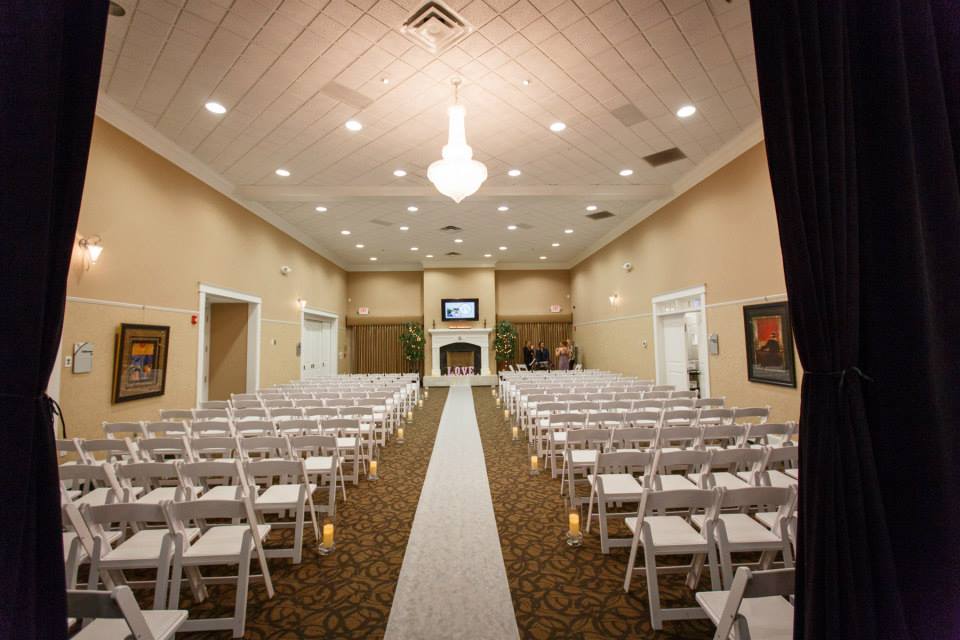 The lavish Gallery is located directly adjacent the Grand Ballroom. It is a versatile and stunning setting for an indoor ceremony for up to 200 guests. It is also spacious enough for cocktail hour, buffet setup or a lounge area.
Patio & Gazebo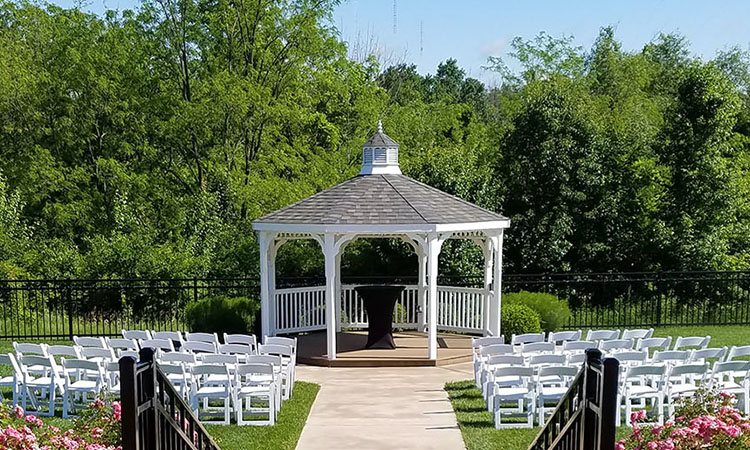 Outside the Gallery is the large private Patio with built-in fireplace, enchanting floral accents and Gazebo. Measuring around 4,500 square feet, the large lawn and Gazebo sit against an impressive wooded area, creating a secluded setting for your outdoor ceremony or event. The Patio is the ideal size for cocktail hour and was built with tenting in mind.
Bridal Suite & Groom's Room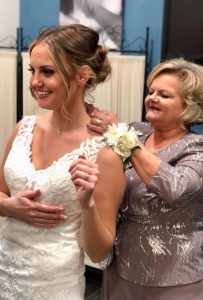 When you rent the Aladdin Shrine Center for your Ceremony & Reception, you'll have access to the private Groom's Room and large Bridal Suite. Featuring LED lighting, spacious countertops with sinks and large mirrors and a private bathroom, the Bridal Suite is where you'll want to get ready for your Big Day! And the Groomsmen aren't left out either – their private room features a full-length mirror, couch and TV.
Aladdin Room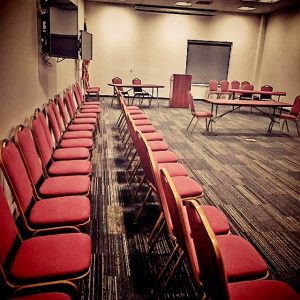 This newly constructed room is ideal for smaller events, like baby showers, bridal showers, birthday celebrations, anniversary parties or corporate meetings. The 1,200 square-foot room has 4 flat screens that can be utilized for presentations or other viewing purposes. Can be set for up to 60 people comfortably.
Oasis Bar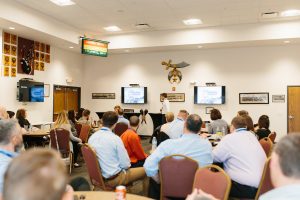 New to rent is our private Oasis Bar (limited availability). Up to 65 people can fit in this room, which serves as the perfect setting for happy hour, class reunions, rehearsal dinners, and more. All alcohol is provided and served by the Aladdin Shrine.